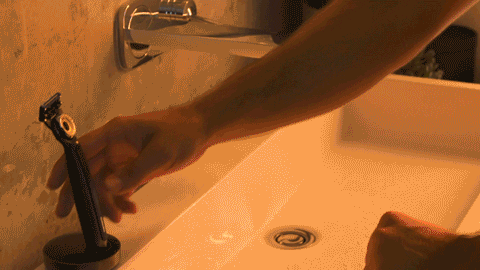 Introducing the Heated Razor by GilletteLabs - the razor that makes the comfort of a hot towel shave accessible to guys every morning.
I had a chance to test the prototype that will end up being Gillette Labs Heated Razor initiative.
This prototype is very well made and uses a wireless charging base to recharge the Gillette Heated Razor.